Description
WARNING: This process will result in the cancelation of unapproved marketing documents or in the loss of unapproved changes to a document.
This process should be followed when a document has a [Pending] status in SAP Business One and can't be closed or approved due to an error in SAP or because the approval Authorizer isn't available to approve the document.
Steps
1. Click Administration>Approval Status Report.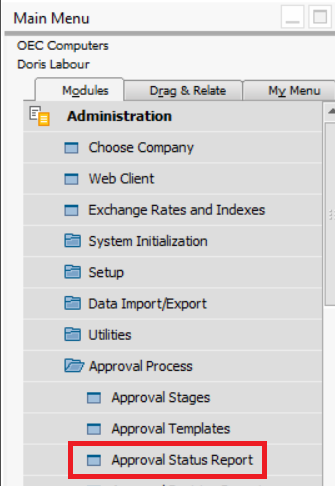 2. Check all boxes under "Document Status", add a checkmark to the Document type with the [Pending] status then click "OK".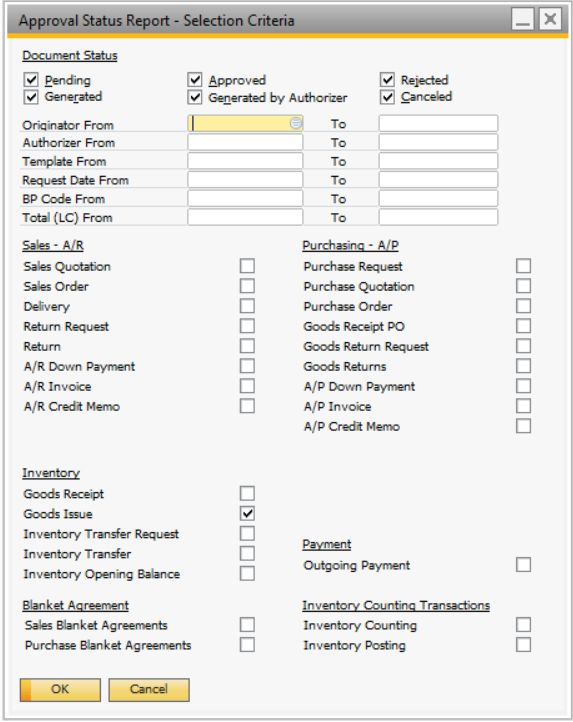 3. WARNING: This step is not reversible in many cases. Right-click on the document that you wish to cancel, click "Cancel", then click "Update". The unapproved draft document or draft changes will be canceled.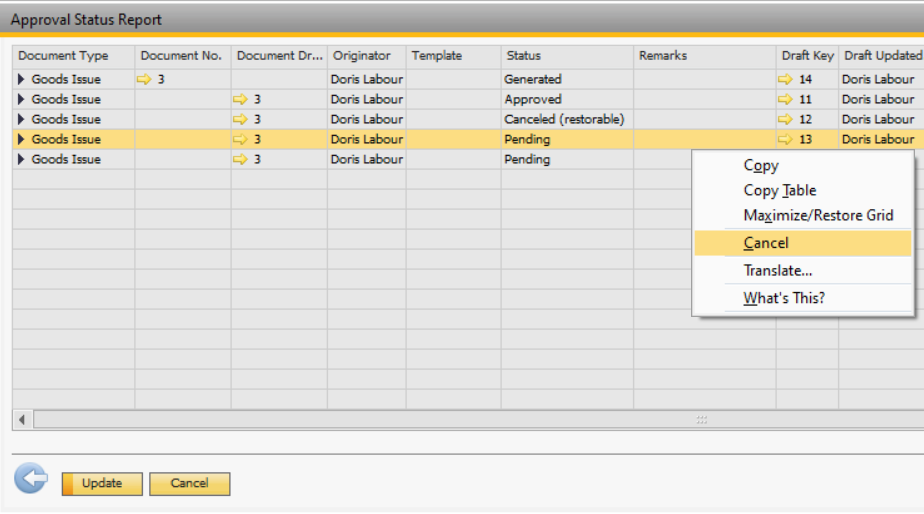 Reminders/Recommendations
Ensure the document can't be approved or rejected prior to following this article per the following articles:
How To Approve Document from Approval Status Report
URL: https://nbssupport.zendesk.com/knowledge/articles/4417873014804/en-us?brand_id=467504