Below are instructions for adding a new license file:
1. Choose Start->All Programs->SAP Business One Server Tools->Service Manager
Locate the Service Manager icon in the system tray (the area by the clock)

Double click the Service Manager icon

The SAP Business One Service Manager window appears

2. Select the License Manager service and choose the Settings button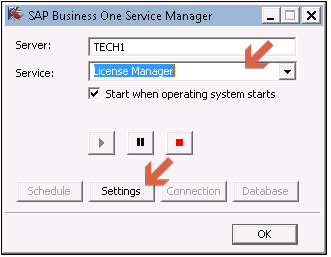 3. Ensure that the correct license server and port number are displayed
The license server must be either the computer name or the IP address of the computer on which the server tools were installed. NOTE: It should not be set to use "localhost"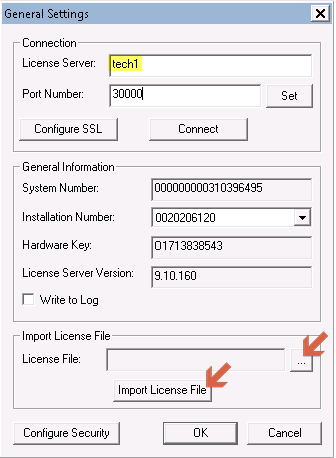 4. Under Import License File, locate and select the new license key file
5. Choose the Import License File button
**If they get this error:
"Cannot import license file while the DI server is connected."
They need to log into the SAP B1 Server and go to the Services Manager. They can stop the DI Server and then restart after they've added the license.
Also check the Windows services to see if it's running there.