Description
This article describes the steps involved with adding and removing columns in the "Lines" area in SAP B1 marketing documents.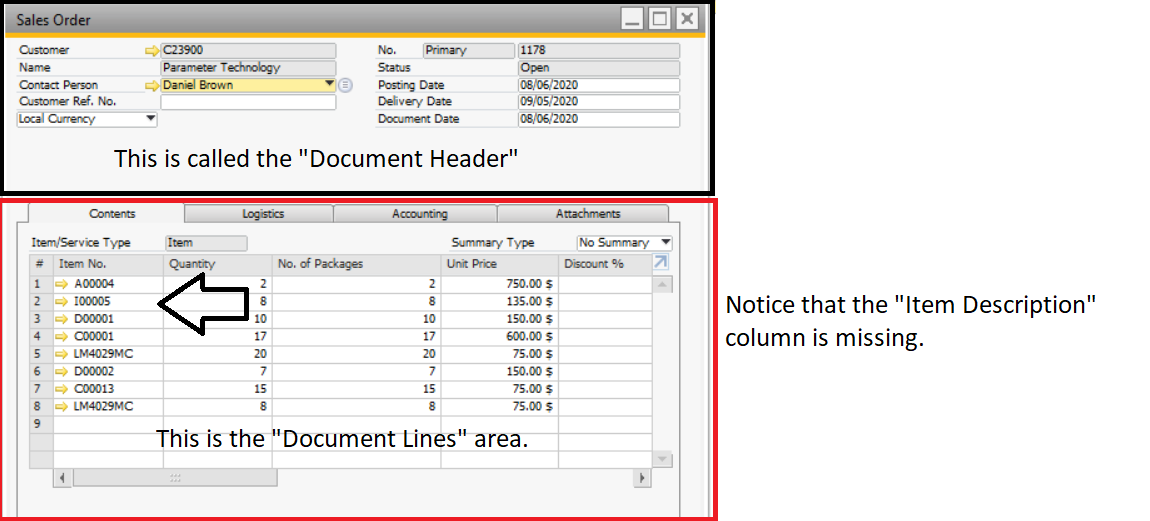 Steps
1. Open the Marketing Document that you would like to add additional columns to. For example, open a new Sales Order.
2. With the Marketing Document active, click on "Tools" in B1 then go to "Form Settings"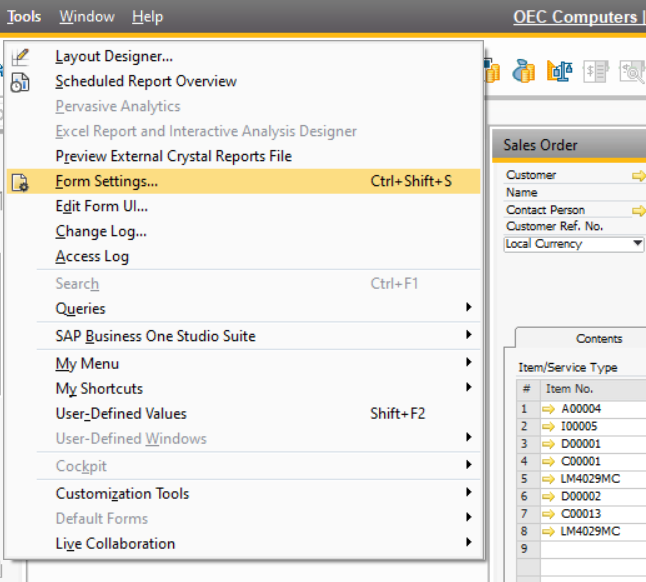 3. Select the "Table Format" Tab, then select the columns that you wish to add and click "OK"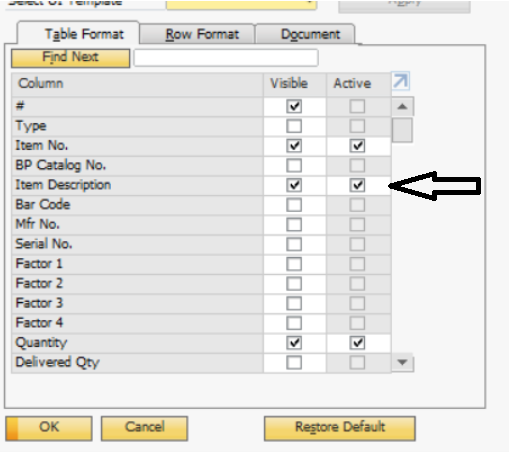 Here is an example of what the Sales Order looks like before and after adding the "Item Description" column:
Before:

After: