Issue: Problems printing, previewing, or exporting as PDF in Crystal Reports. Specific error messages you may encounter:
Database Login Failed:

Crystal Reports Error, "Failed to open the connection":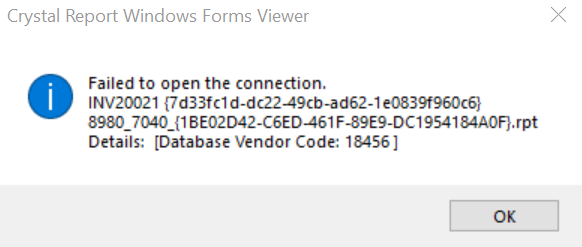 Resolution:
Open the document having the issue
Select 'Layout Designer' in the toolbar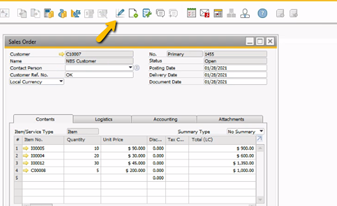 Select 'Manage Layout' and the select 'Edit'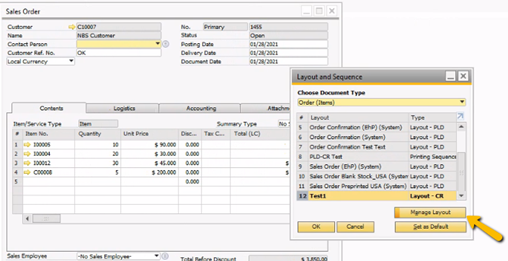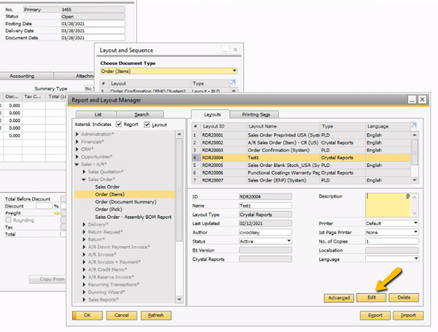 Wait for Crystal Reports to Open.
Select 'Add-Ins', then 'SAP Business One' and click 'Save'.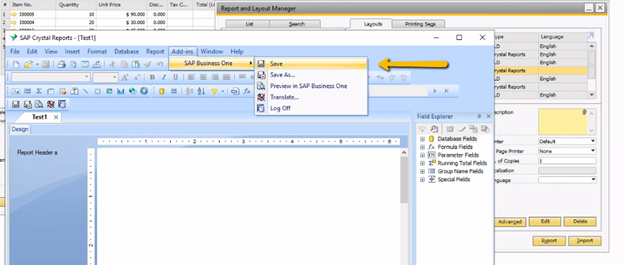 Wait for this to complete.
Close Crystal reports and try again.

Below is a video going through the steps above.