SAP will not send email out. In looking in the outgoing emails you see that they are not being sent out and have a red X.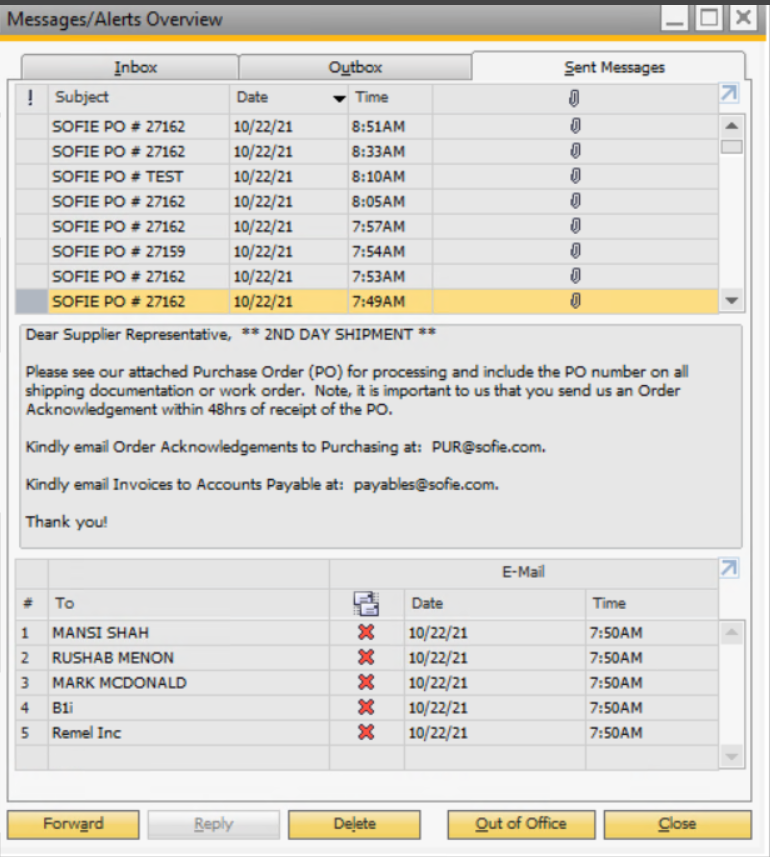 The error on the server will include:
The server response was: 5.7.57 Client not authenticated to send mail.
System.IO.IOException: Authentication failed because the remote party has closed the transport stream.
The solution: The IT Team who is handling your SMTP server will need to upgrade the .net. You can follow the Microsoft.com discussion here:
https://docs.microsoft.com/en-us/answers/questions/586487/authentication-failed-because-the-remote-party-has-1.html
The work around: Download the attachments to your computer and then send them out through you email as an attachment.