Description
This article goes over the steps for setting a default bin location for an item in SAP Business One.
Steps
1. With the item active in Item Master Data click Tools>Form Settings...

2. Ensure "Default Bin Location" and "Enforce Default Bin Loc." have a check in the Visible and Active columns.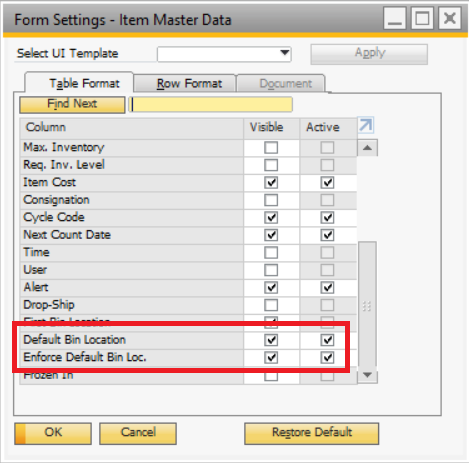 3. On the Inventory Data tab, click the warehouse where the bin is located then click "Set Default Whse"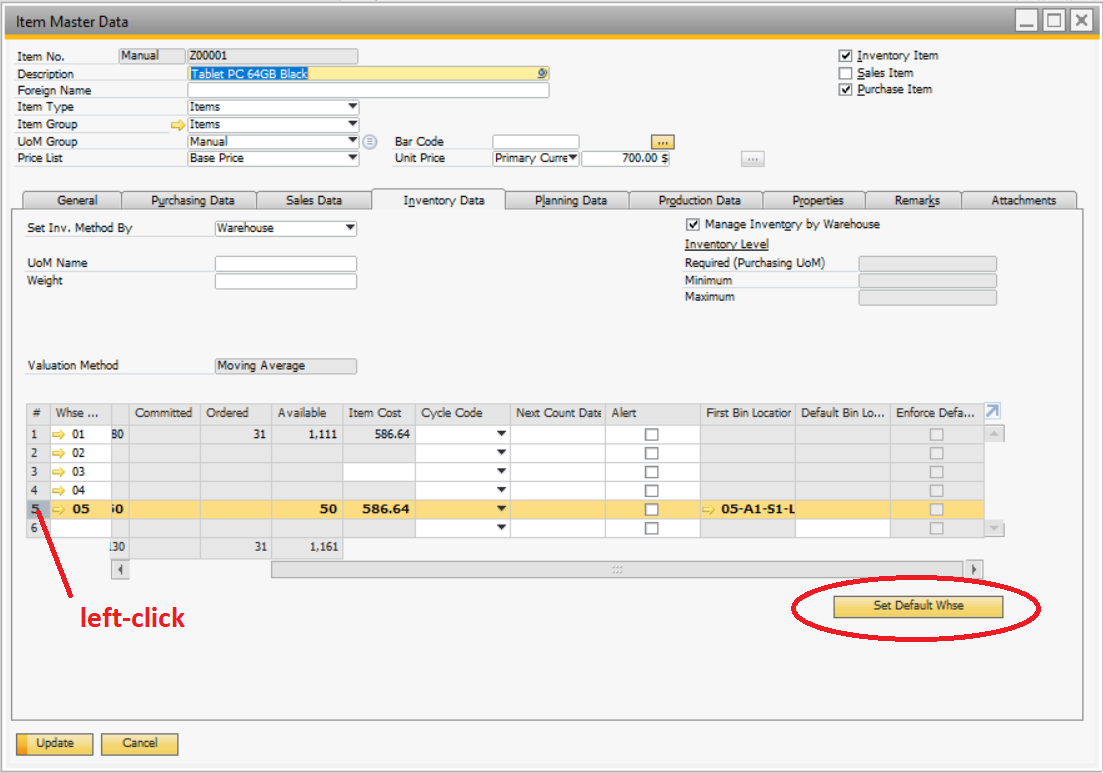 4. Enter a Default Bin Location and check "Enforce Default Bin Loc." then click Update.