SAP provides a way for you to calculate Production Cost of an item.
When SAP calculates costs on a document, it doesn't use the Item Master Data standard production cost.
Production standard cost pulls from the Item Master Data-->Production Data tab-->Production Standard Cost.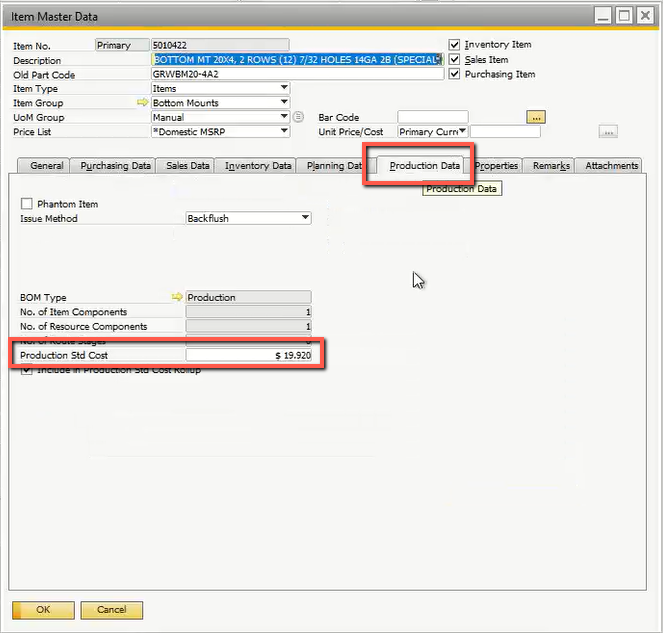 This information is only used for calculation to help you cost out your bill of material.
SAP looks at the actual cost.
Rollup, uses the cost of the components and rolls it up to the field of the parent.
In this screenshot, if you wanted to use the total production cost to update the standard production cost of the parent, you would use the Rollup function.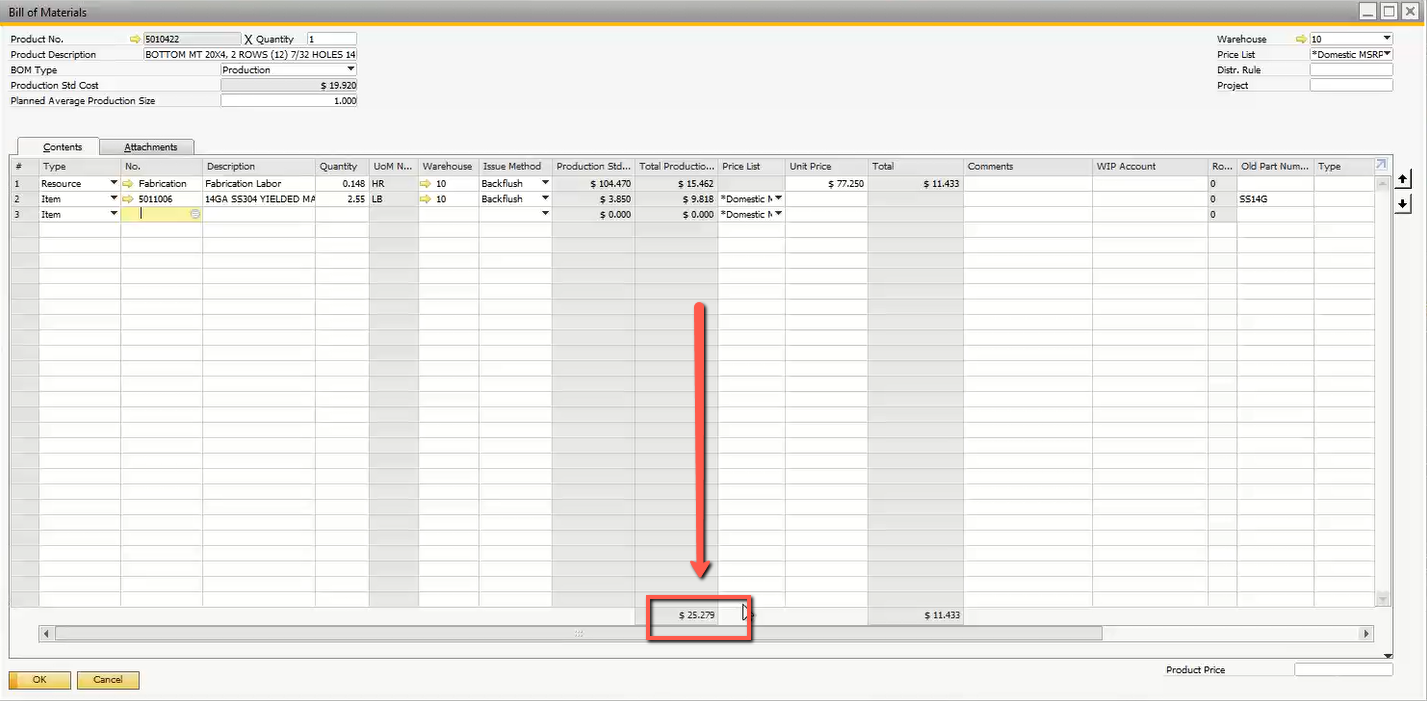 If you wanted to use the Price List price, you would use Update.
This takes the sum total of everything in the Unit price, populate into the product price at the bottom, and populates it there, and updates the corresponding price list that assigned to the bill of materials.