Description
This article goes over the process for approving a document in SAP Business One using the Messages/Alerts Overview system.
Steps
1. Select the Messages/Alerts Overview icon from the B1 Toolbar then select a message with a subject that reads, "Request for Approving Document Generation" or "Request for Approving Document Update".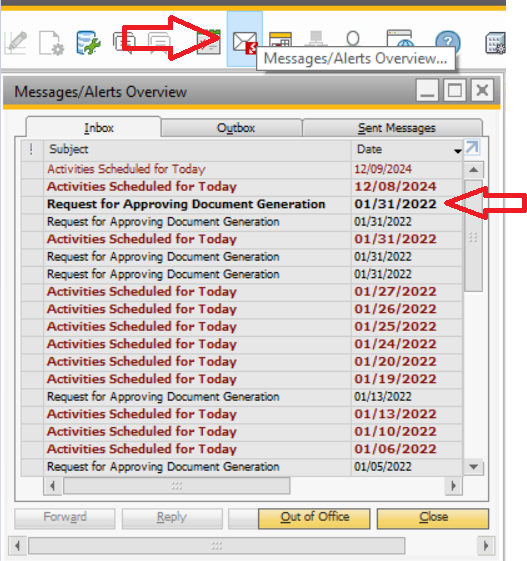 2. Click the gold arrow in the bottom portion of the window.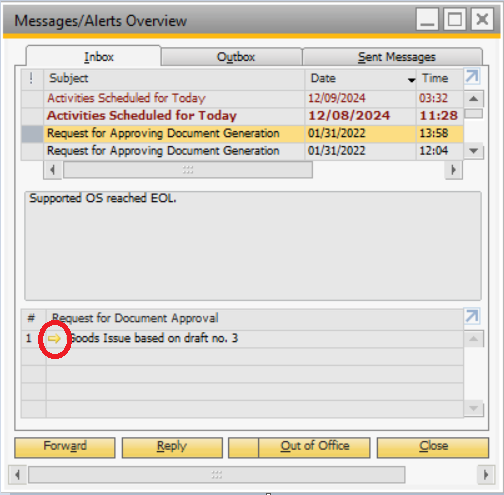 3. Set the "Decision" near the bottom to "Approved" then click "Update".