How to find the creator of a document. Query for creator of a Journal Entry.
Financials-->Financials Reports-->Accounting-->Transaction Journal Report.
Set the filter to only search for the document, in this example we'll look at Journal Entry (this is manual Journal Entries).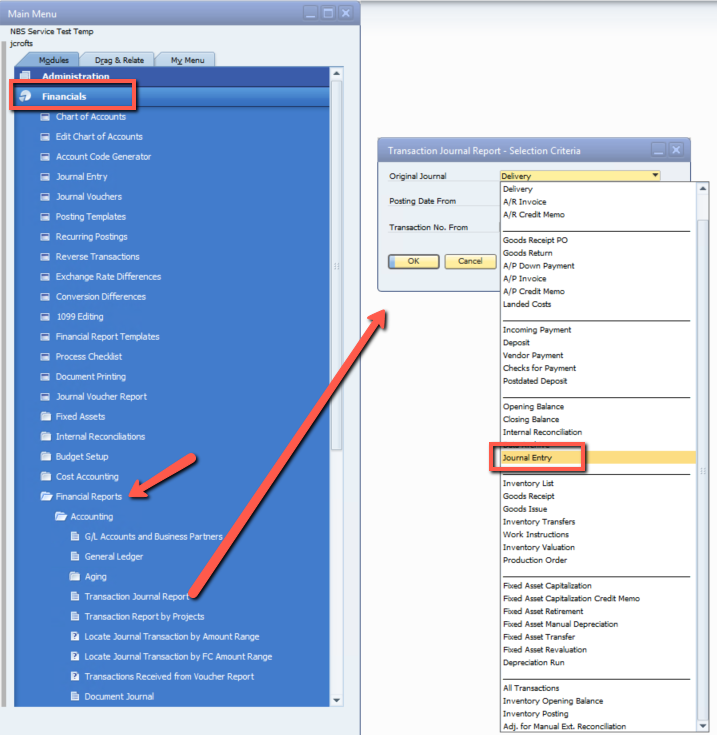 There is a column called "Creator". If it's not visible, use Form Settings to make it visible.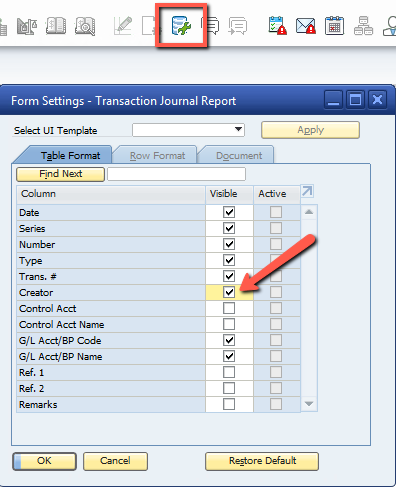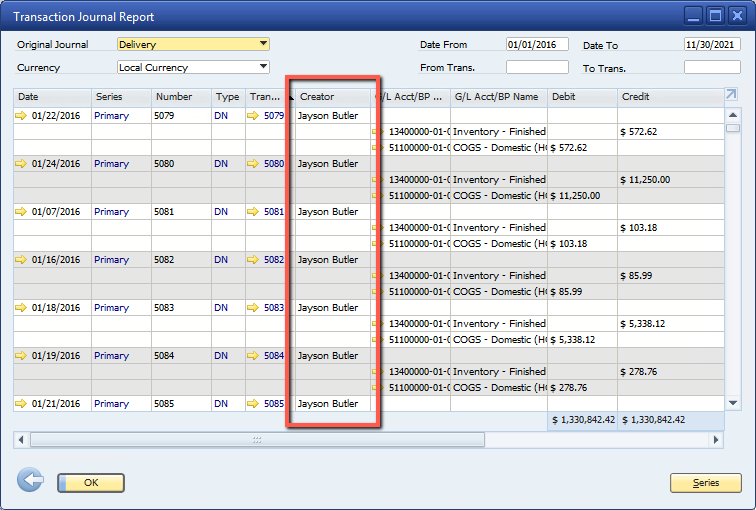 If you want to filter the results for a specific user, you need to export to Excel and then you can filter for that user.